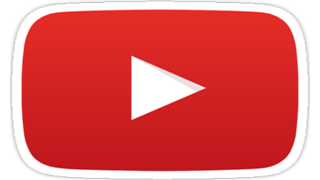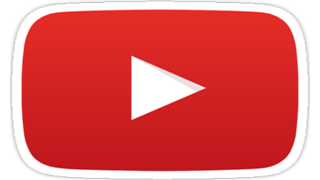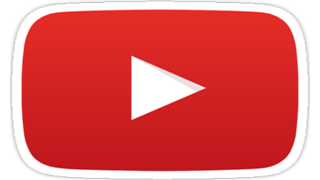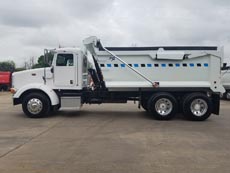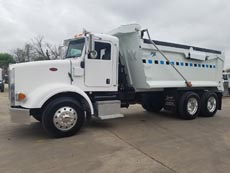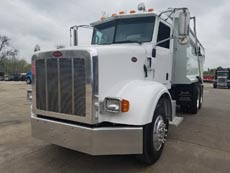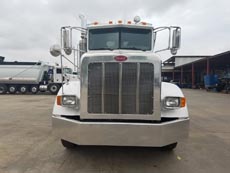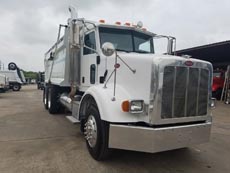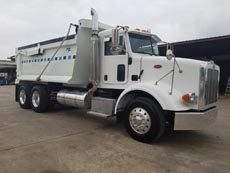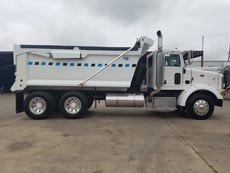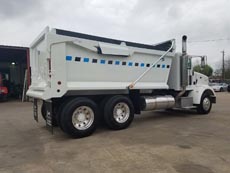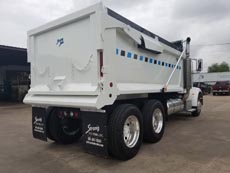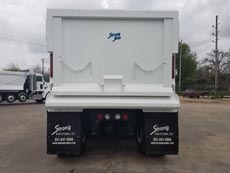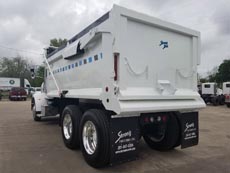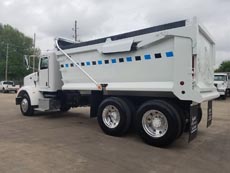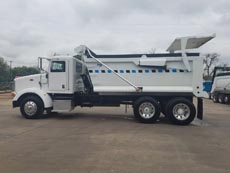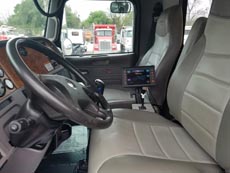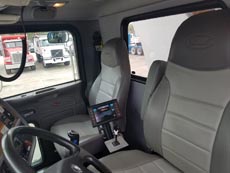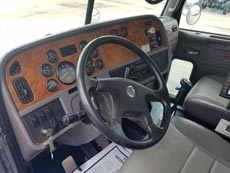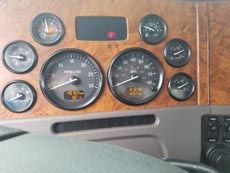 Description
For sale is a tandem dump truck, with a rugged Strong Box body on a 2008 Peterbilt 365. Truck is white and dump body is white with a blue and black decal. Very low mileage on this Peterbilt, and we've factory-restored the truck to like-new condition! All new equipment on the dump system, including the dump body and control system. Dump system includes a high-lift tailgate with a coal door.
Dump Truck Type
Total Axles
Pusher Axles
Trailing Axle
Tare Weight
Max Weight*
Payload*
Tandem
3
0
N/A
23,700 lbs
51,500 lbs
13.9 TONS
* Max weight and payload are based on the Federal Bridge Formula (FBF)
Truck
Year
2008
Make
Peterbilt
Model
365
Condition
Used / Restored
Mileage
31,210 mi
Color
White
Engine Make
Caterpillar
Engine Model
C13
Horsepower
470 hp
Engine Brake
Yes
Transmission
Eaton 8-speed manual
Suspension
Air Ride
Wheelbase
225 in
Wheels
Polished Aluminum
Front Tires
New 11R22.5
Rear Tires
New 11R24.5
Notes
Factory restored!
Dump Body
Make
Strong
Model
Strong Box
Condition
New
Color
White
Length
14 ft 6 in
Side Wall
3/16" Steel Hardox 450
Floor
3/16" Steel Hardox 450
Front Wall
3/16" Steel Hardox 450
Tailgate
3/16" Steel Hardox 450
Height
60 in
Notes
Heavy duty, rugged, maximum durability Strong Box
Options Equipped
Flip Tarp (Automatic Smart Tarp)
Power Mud Flaps (Automatic EverLift)
IntelliTruck Control System
TG Spreader Chains
TG Safety Winder
6" Side Boards
High-Lift Tailgate
TG Coal Door
Bed Vibrator
Note: other options can be added